New and Refurbished Corrugating and Pressure Rolls
Tiruna America Is a Leading Provider of New and Refurbished Corrugating Rolls and Pressure Rolls
Tiruna America is a leading provider of new and refurbished corrugating rolls and pressure rolls for all type single facers in the corrugated industry. Our machines have the ability to handle roll regrinds up to 130 inches in length and 30 inches in diameter with complex crowns. Our induction hardening process on new rolls doubles the lifespan compared to non-hardened rolls.
Refurbishing corrugating rolls is our specialty, with unlimited flute profiles featuring a variety of pitch and depth capabilities. We can design customized flute profiles that create the strongest box possible for your requirements.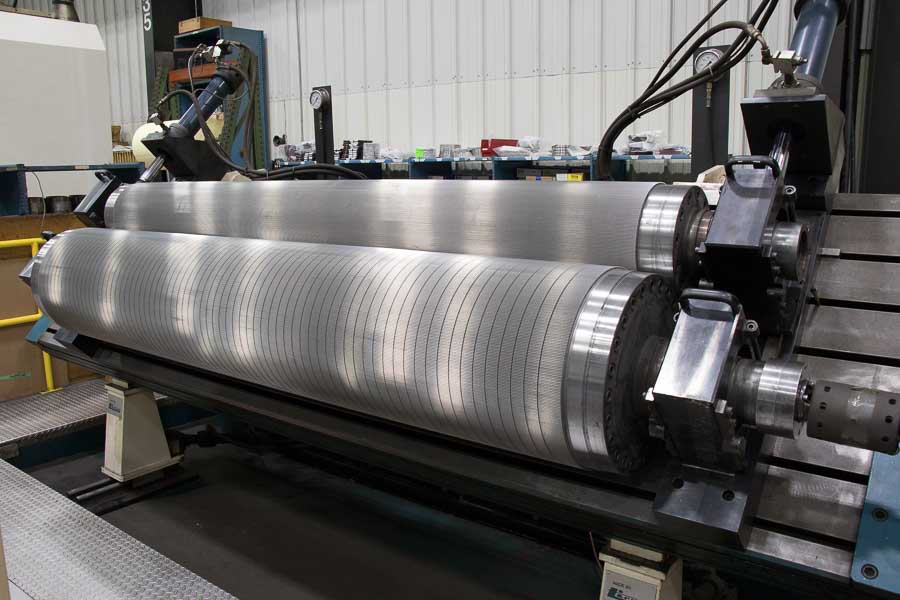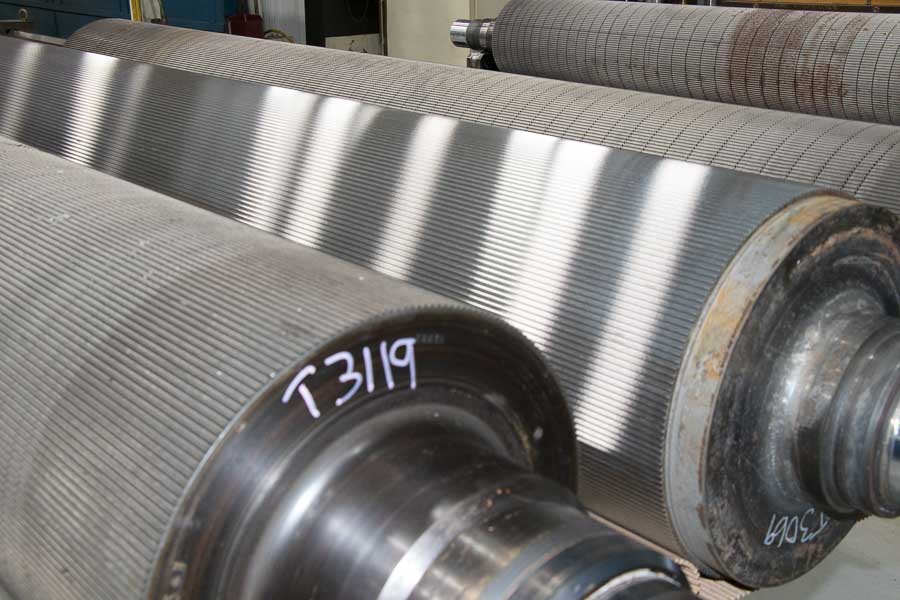 There's Strength in Our Coatings
Our refurbishing process begins with stripping off the old coatings via chemical process to create a clean slate. After grinding, we apply chrome or tungsten carbide coatings that strengthen the flute profile, and our extensive testing processes ensure your rolls are ready for long-term performance.
Our unique tungsten carbide coating and proprietary polishing technology results in consistent caliper height across the working width of the roll. The coating's extremely high density and hardness is resistant to wear, providing excellent bonding properties with a low degree of roughness.
Contact us to learn how your operations can benefit from Tiruna America's corrugating rolls and pressure rolls expertise.